Luxury Designed for Comfort
With shock-absorbing cushioning used by NASA and supportive contouring approved by podiatrists, Elizee's Plush Contour insole provides all-day comfort and stability.
ELIZÉE'S 3-LAYER INSOLE SOLUTION
TOP LAYER

Breathable Luxury Leather Glazed, open-pore finishing customized with additional softness to cradle and pamper the foot.

MIDDLE LAYER

Ultra-Cushion Gel Responsive gel cushion molds to the foot for a bespoke fit with every step.

BASE LAYER

High-Density Poron Memory Foam Medical-grade breathable technology material absorbs impact at each step. Its slow -rebound property allows the insole to return to its original shape after every wear.
PLUSH CONTOUR INSOLE
The solution to the problem of uncomortable high heels. The Elizée Plush Contour luxury insole combines responsive cushioning where your foot needs it most with contouring to reduce pressure on the forefoot.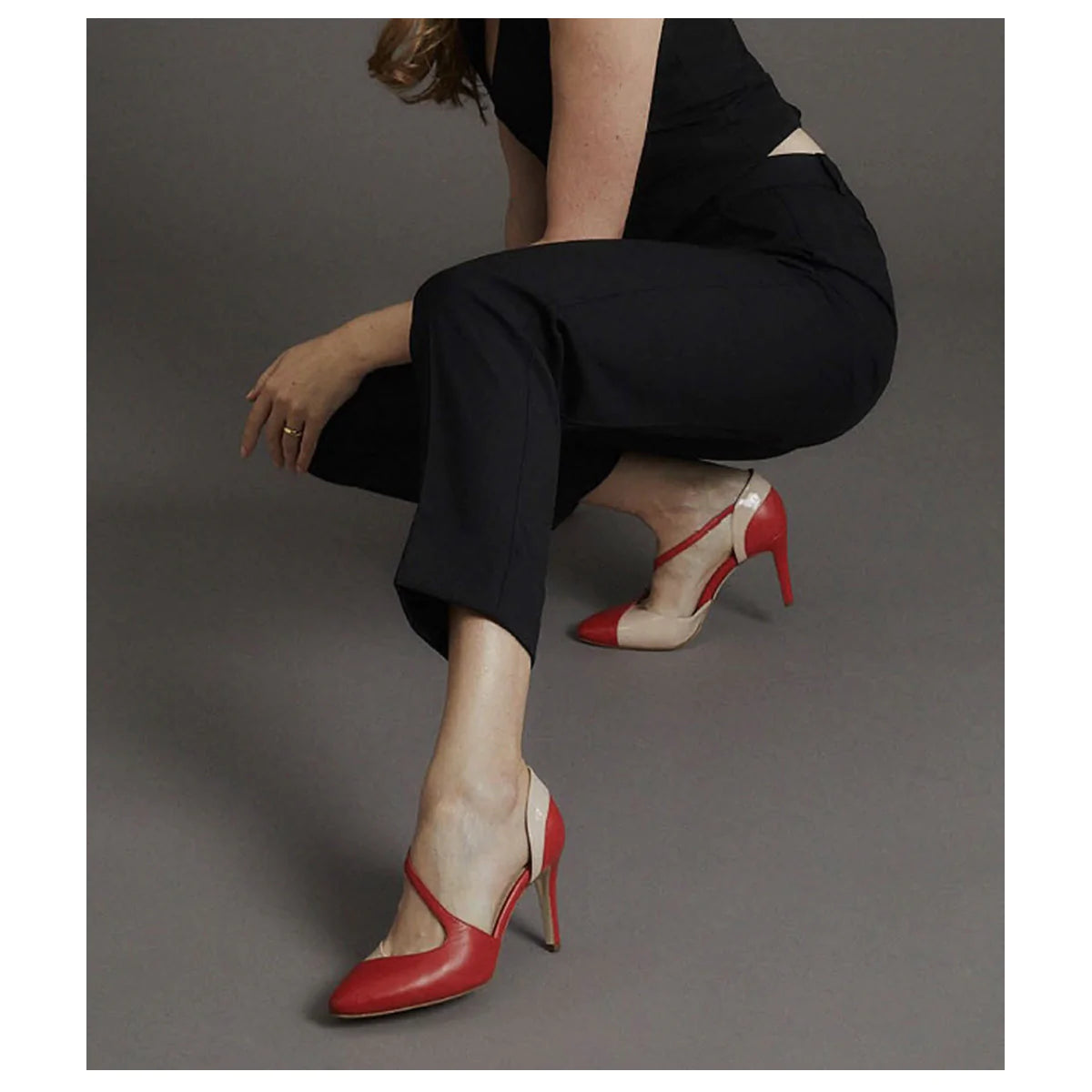 BEYOND AESTHETICS
Our designs avoid seams in sensitive areas including bunions or ankles, creating a shoe interior that feels smooth on the skin and doesn't rub or cause discomfort.
Our patterns are crafted to provide coverage and stability with delicate adjustable straps that are functional and hold the foot securely.
SHOP OUR COLLECTION
Heels crafted for major comfort, hold and stability.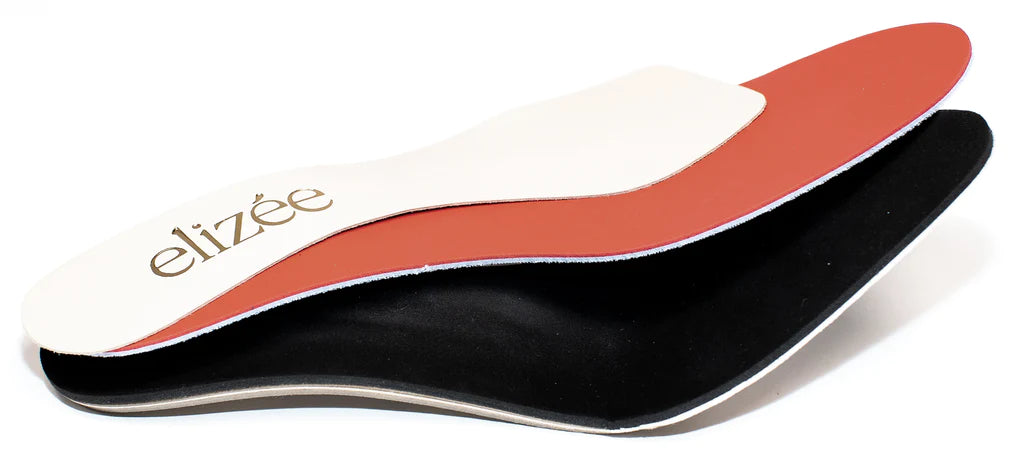 THICKER
Maximum Comfort & Shock Absorption
CONTOURED
Reduces Pressure In The Forefoot
CONTOURING
The insole is shaped to align the body properly and distribute pressure evenly to reduce pressure in the forefoot, which is the primary cause of discomfort when wearing heels.