Erika Carrero of Elizée Shares Expert Advice on Combat Boots in Byrdie Feature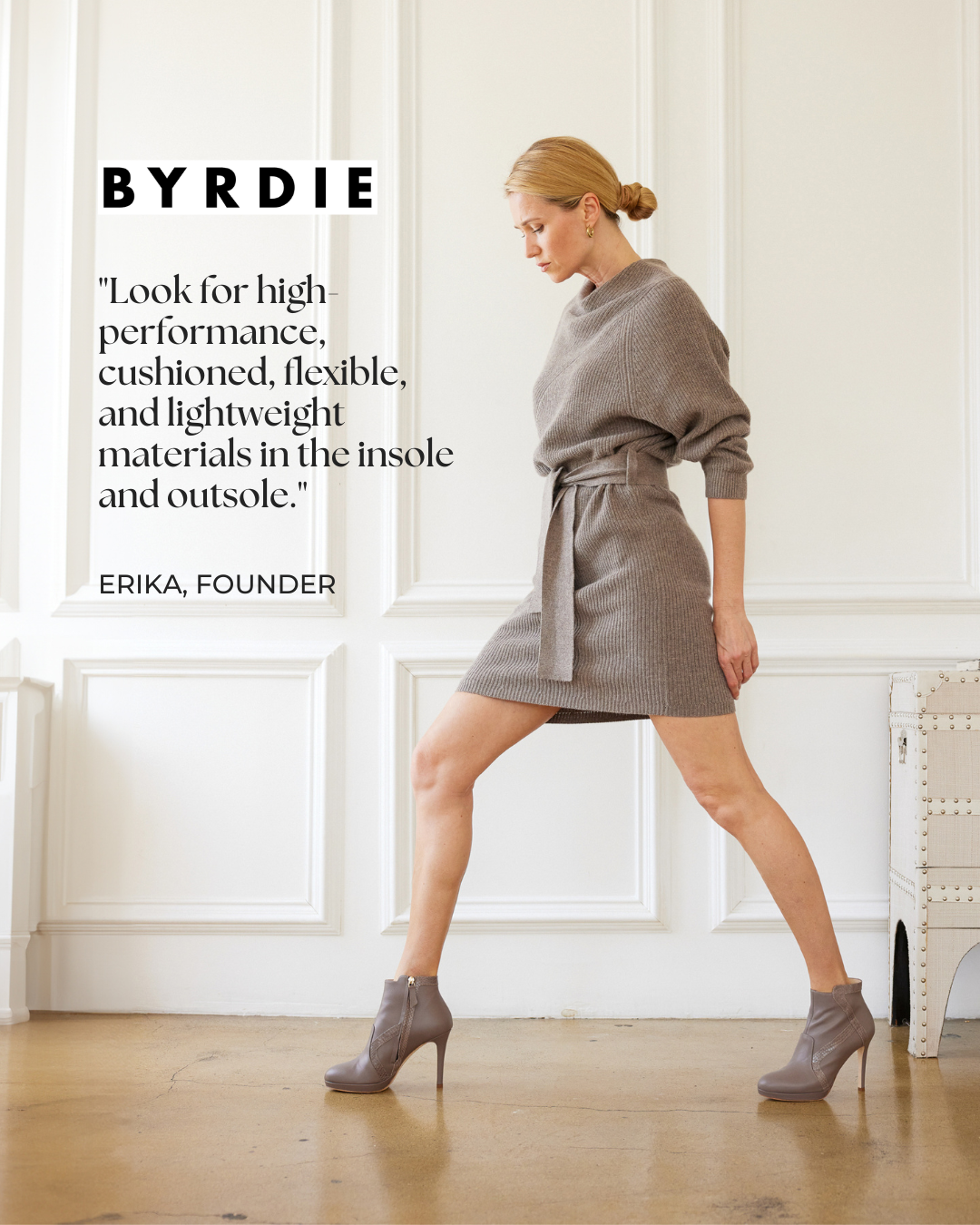 We're excited to share that Erika Carrero, the founder and creative director of Elizée, was recently featured in an article by Byrdie, a leading beauty and lifestyle website. Erika provided her expert insights on choosing the perfect pair of combat boots, with a focus on water resistance, comfort, and styling. Read on for a comprehensive summary of her valuable advice.
Finding the right pair of boots that offer both durability and style can be challenging. While many might turn to well-known platforms like Amazon for tactical options, Erika Carrero, our founder and creative director, suggests a more nuanced approach for long-lasting wear.
In the Byrdie article, Erika recommends treating leather and suede boots with specialized creams and sprays. This helps your boots withstand wet conditions and extends their lifespan. It's a proactive solution for anyone dreading the search for the elusive water-resistant boot.
Erika also emphasizes the importance of comfort when choosing a pair of boots. According to her, a well-designed boot shouldn't require a long or even any break-in period. She advises looking for boots that offer a soft, slightly flexible feel, enriched by high-quality materials in both the insole and outsole. Practical features like a zipper or pull-on closure can add convenience and make the boots more wearable. Trying them on with the socks you plan to wear is crucial to ensure that the fit is just right.
When it comes to fashion, combat boots are not just for grunge looks. Erika loves the idea of pairing them with more feminine attire like dresses. It's a perfect way to add a touch of edginess to your outfit, especially during transitional seasons.
Erika Carrero is not just the creative mind behind Elizée; she is also an industry expert whose advice is sought after. We're proud to see her share her expertise on a platform as respected as Byrdie, further establishing Elizée as a brand that knows footwear inside and out.
If you're interested in learning more about how to choose and style the perfect pair of combat boots, or any boots for that matter, we invite you to read the full article on Byrdie's